Diet Bars are an easy way to protein load and have an in-between meal snack which helps to gain lean body mass combined with a nutrient-rich diet. Diet Bars are a great-tasting supplement if you are looking to increase your calorie intake throughout the day.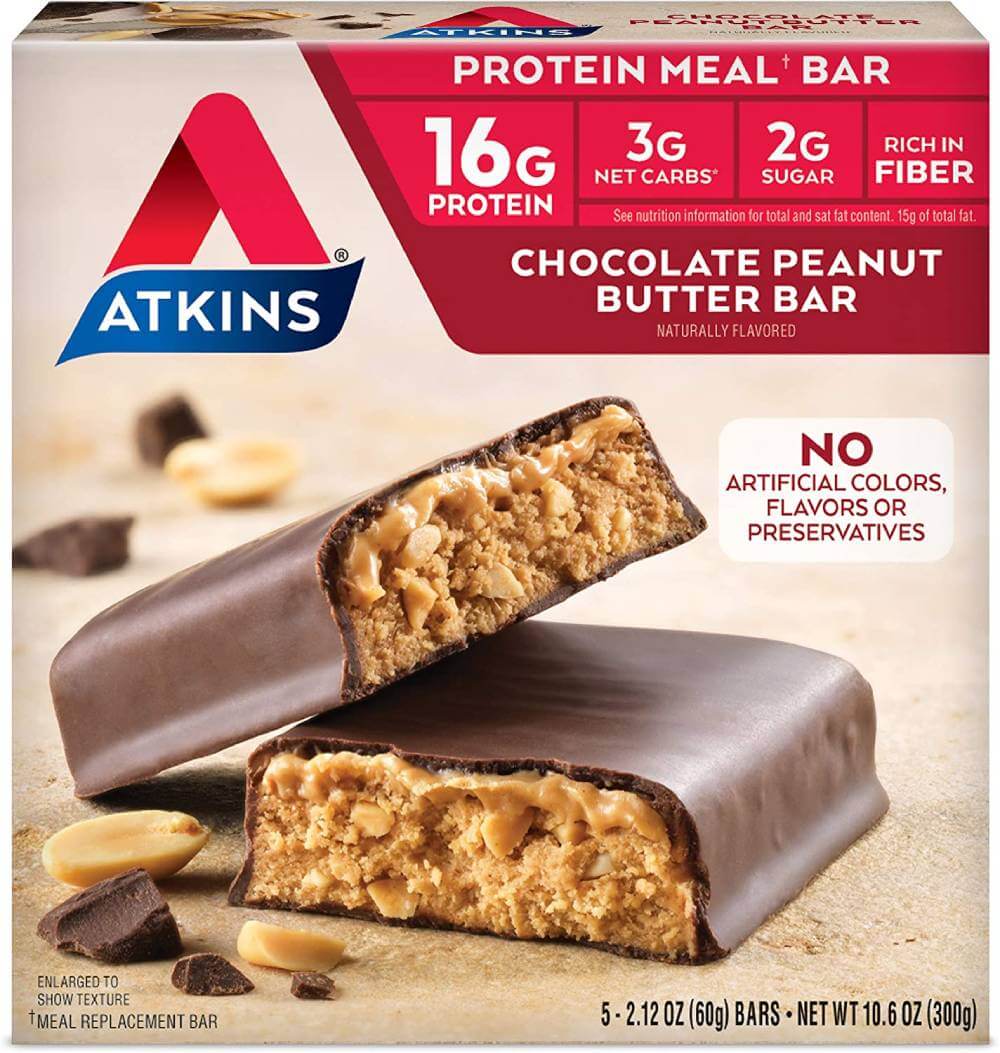 Atkins Protein Meal Bars
Atkins bars are perfect for a light snack or a meal. Stick with your low-carb diet by using our satisfying protein and meal replacement bars.
Atkins Protein-Rich Meal Bar, Chocolate Peanut Butter, Keto Friendly, 5 Count
Made with quality ingredients, our Protein Meal Bars help you power through the day. These bars contain a good source of protein and fiber with 2-5 grams net carbs and 3 grams or less of sugar to support your low-carb lifestyle.
Protein Meal Bars help you power through your day
A meal replacement that works with your low carb lifestyle
Rich in fiber
Got a Favourite?
Try one of these best sellers
Atkins Shakes
Sweet and creamy Atkins® Shakes make for a perfect meal or snack with the kind of protein, calcium, and essential vitamins and minerals that keep you satisfied throughout the day.
Military veteran, service member, or first responder?
Receive 15% off bars and shakes every day!
Atkins Gluten Free Protein-Rich Shake, Milk Chocolate Delight, Keto-Friendly (Pack of 12), 11 Fl Oz
With key nutrients to support immune health.
Enjoy the sweet and creamy taste of Atkins Milk Chocolate Delight Protein-Rich Shakes and give your body the steady energy it needs. Packed with essential vitamins and minerals, 15 grams of protein, and 1 gram of sugar per bottle, our shakes keep you satisfied throughout the day. Each shake is gluten-free and contains 2 grams of net carbs, making it perfect for a keto-friendly* and low-carb lifestyle. Includes one box of 12 ready-to-drink milk chocolate protein shakes. The Atkins Diet and Lifestyle provides quick, effective, and balanced weight loss by limiting carbs and sugar to help the body burn fat for fuel and keep your energy steady. With over 80 published clinical studies to support the principles behind the Atkins Diet, we provide filling and delicious snacks to help you stay on track! *When used with Atkins ketogenic programs.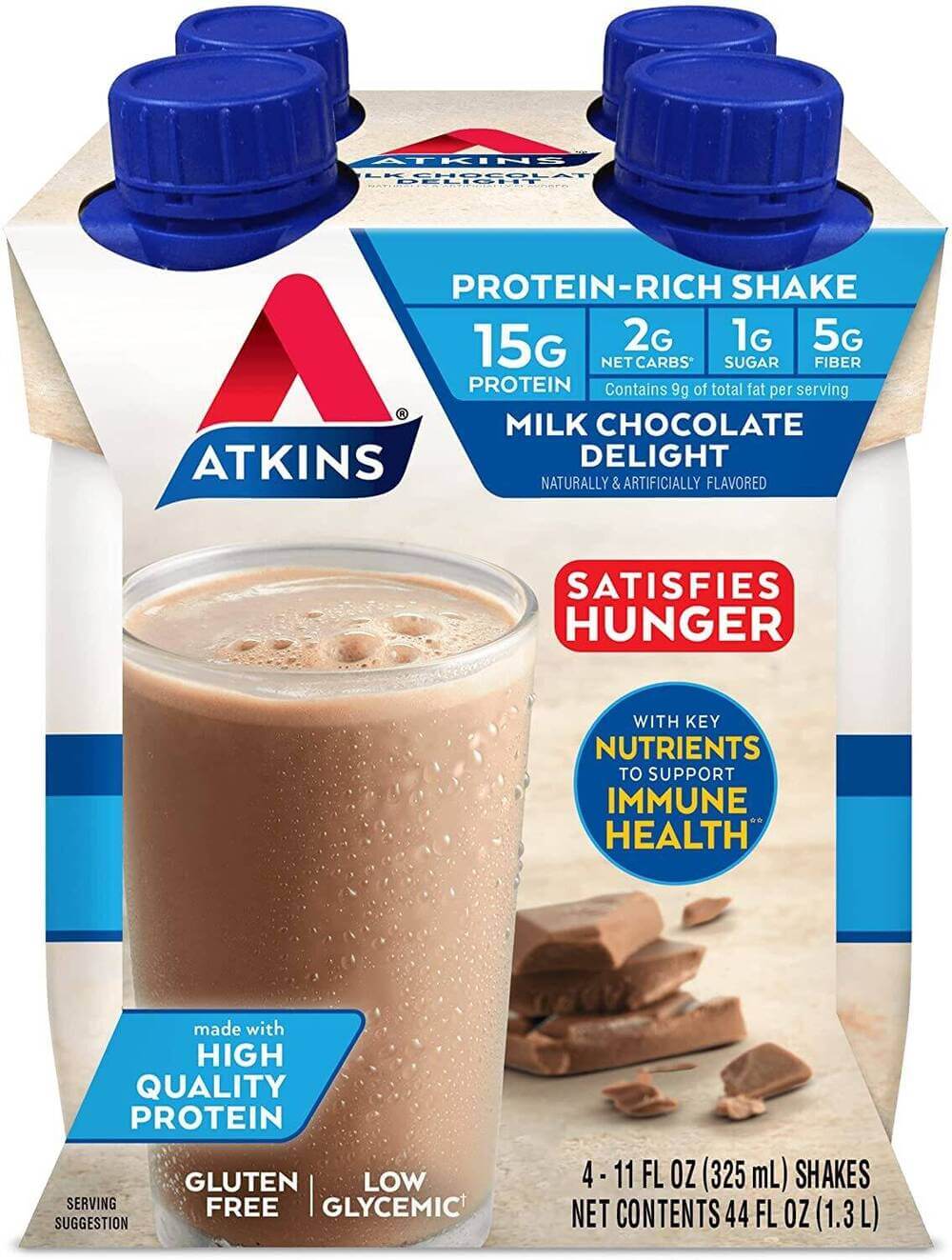 Shakes
High in protein and unbelievably tasty, these shakes support your weight loss and are an excellent addition to add to your low-carb lifestyle.
Dietbars.com is a family-owned and operated nutrition health business shipping all kinds of diet bars, shakes, treats, frozen food, and meals.
Our mission is to make your nutrition journey easier with products that are satisfying, sensible, and purposeful.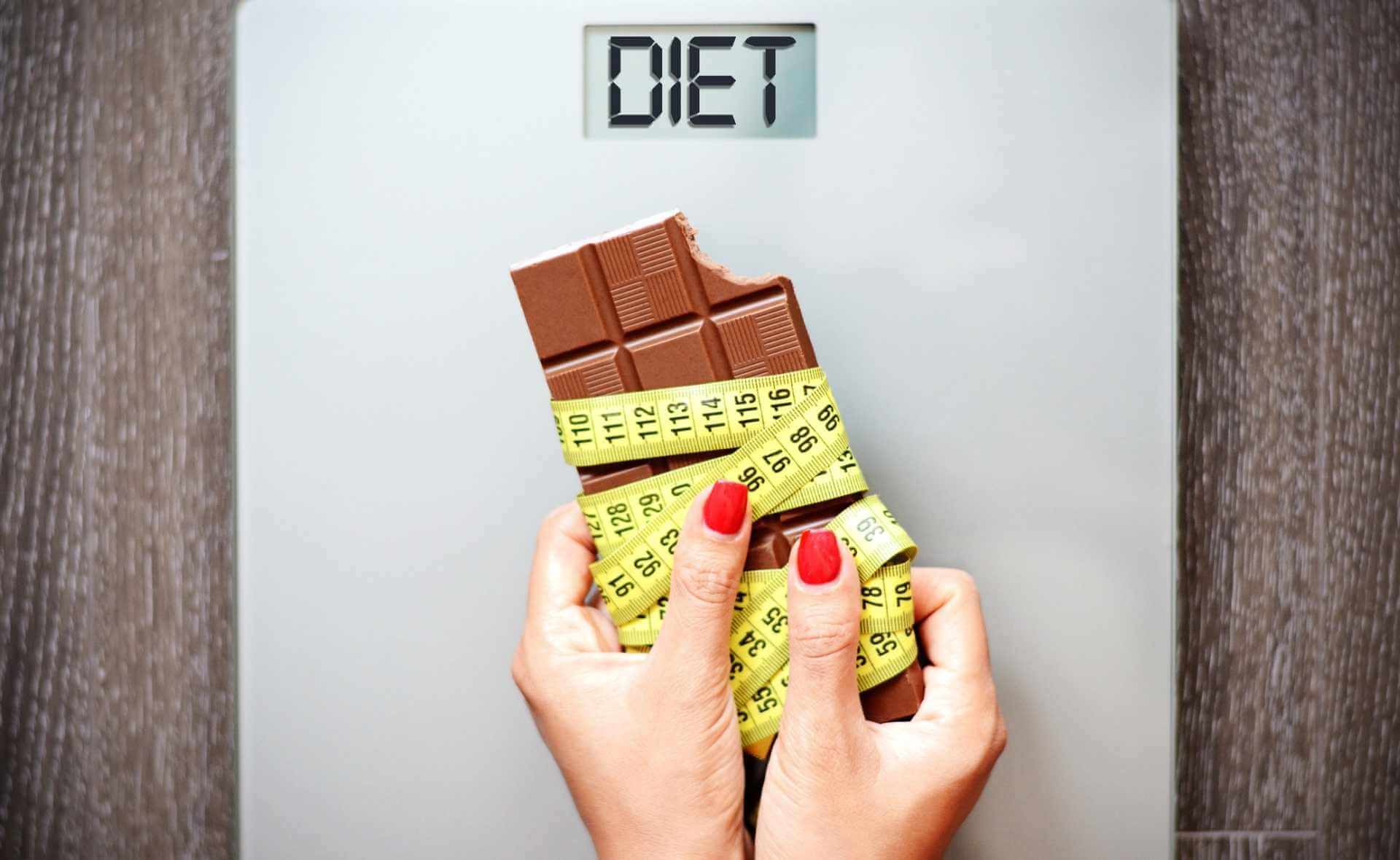 Diet Bars
Providing protein, fiber and the taste you love; Diet Bars are a delicious, convenient and nutritious way to stay satisfied until your next meal.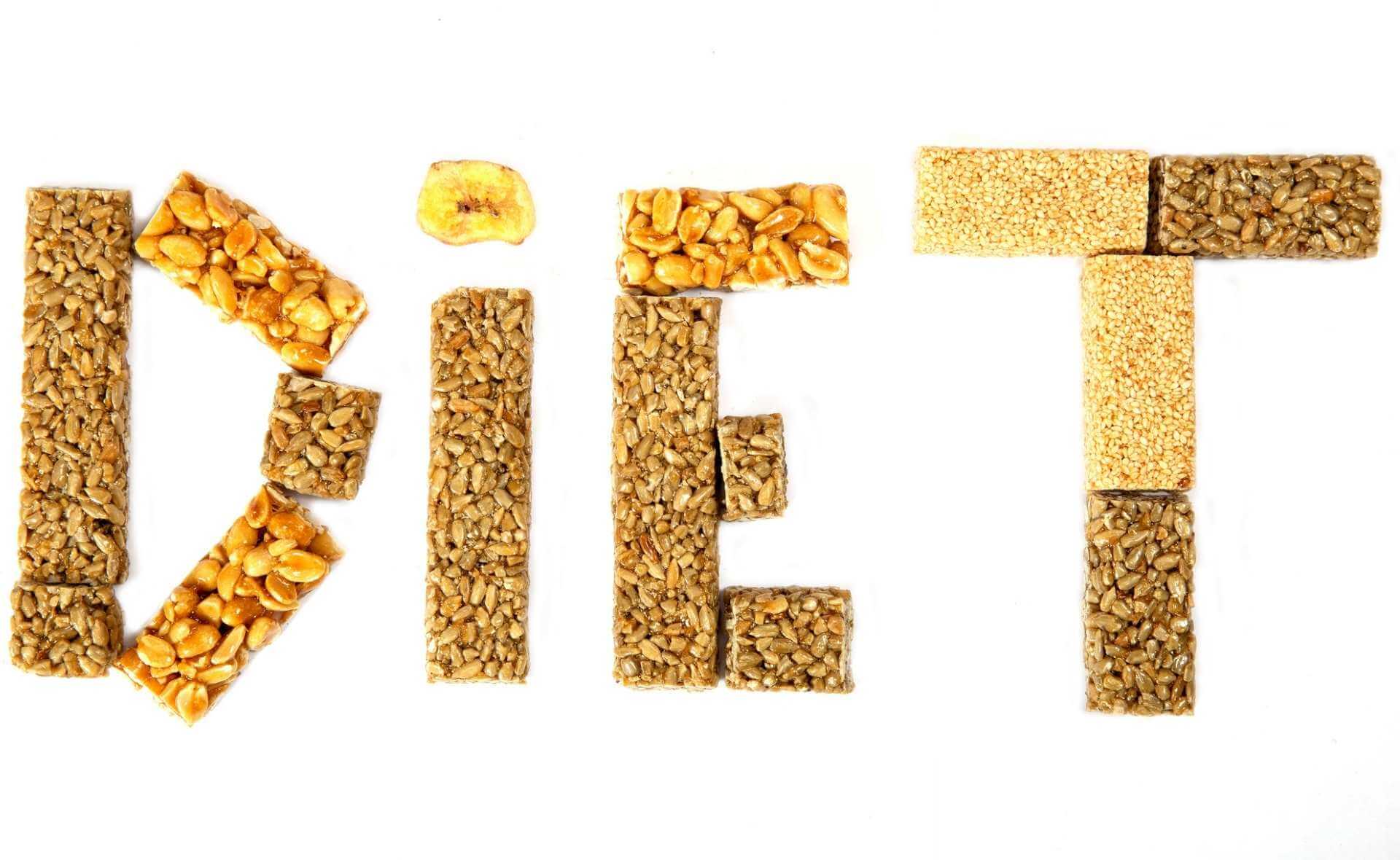 Treats
Satisfy your sweet cravings without all of that sugar. Take your pick from a variety of indulgent Atkins Treats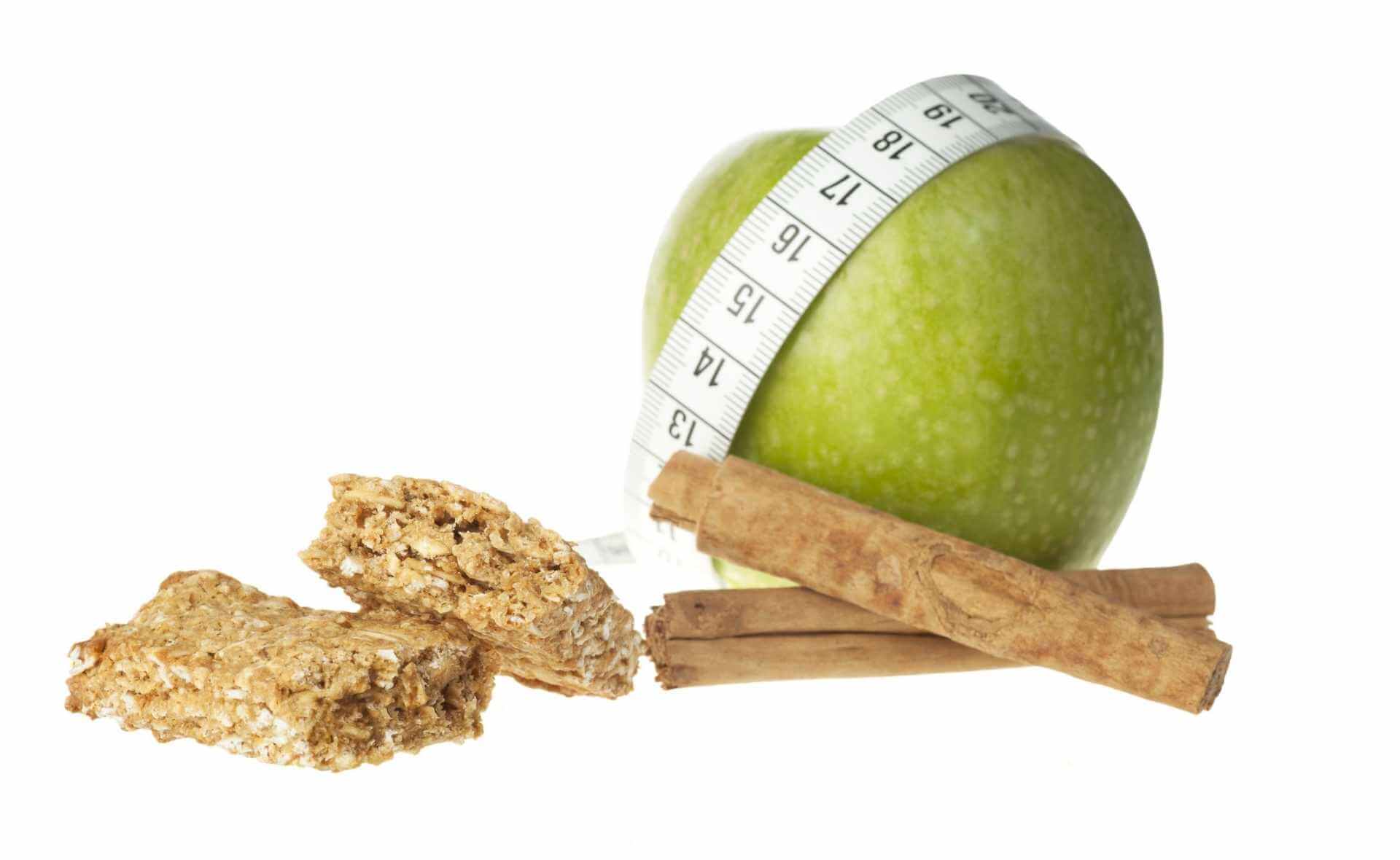 Shakes
Filled with calcium and important vitamins and minerals, rich and creamy Atkins Shakes will keep you satisfied throughout your day.